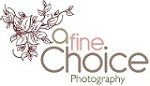 photography without pressure: just snap!
29/12/2015
-------------


I have to say as a photographer it really is nice to just snap along when you are out and about without a customer waiting for great images. I always take my camera and only take a picture if something catches my eyes.

This image here was taken whilst on a christmassy walk with a friend at the Winkworth Arboretum (a national trust place near Guildford, UK). The whole place is very beautiful and when we arrived at the lake we saw a little boat's house in the distance across the lake.

The photographer in me stopped as I couldn't pass this place without taking a picture. Still there were people around us so we had to wait for a little moment for them to leave.

The picture I took has been nice but it didn't give me the wow effect. The more I progress in my work as a photographer the more critical I get!
So we walked on around the lake towards the boat's house and we enjoyed the view from the boat's house towards the lake and the surrounding area. What a stunning view. I took another picture from inside the boat's house whilst my friend who was outside was hiding to not be in the picture.

When I look at this picture I remember the moment when we first entered the boat's house with it's stunning view. The window and door invite the viewer to go outside and see what's there. With this image itt is like I am there again. So for me this picture works and I hope it works for other people who have not been to this place too.