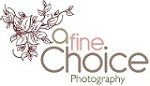 Wedding bouquet - meaning of flower colours
05/01/2016
-------------
When photographing weddings I come across a big variety of wedding bouquets and it got me thinking about the meanings of flower colours. To be honest when I have chosen my own wedding bouquet many years ago I did not spend a second on thinking about the meaning of my choice. I just picked the colours I liked out of a choice of wedding bouquet styles one nearby flower shop had to offer. I spent a lot of time choosing the dress but with the flowers I just went with my instinct. I wonder how much time people spend nowadays on choosing the wedding bouquet and how many are aware of different meanings of the colours. Here's what I found out when doing some research on the colours:
Red
colour of love, classical, passion, deep love, desire, beauty, respect, confidence, longing, courage, aristocratic, constancy
Romantic message: I love you; I desire you, always
Flower option: Long-stem Roses for the classic message, Anemones, Orchids, Zinnia, Dahlias, Amaryllis
Pink
pink is feminine fun, fun, fun. Pink flowers are a sweet reminder of childhood days, sweetness, playfulness, grace, admiration, gratitude
Romantic message: Life with you is fun. I admire you and I'm thankful for you in my life
Flower option:Peonies, hydrangeas, Stargazer lilies, Ranunculus, Roses, Tulips, Freesia, Zinnia, Camellias
Yellow
warm, energetic and sunny appearance, yellow brightens any space or experience, nobility, richness, friendship, joy, happiness, new
beginnings, jealousy, pride
Romantic message: Things are moving too fast, let's slow things down
Flower option: Tulips, Daffodils, Sunflowers, Lilies, Alstromeria, Freesia.
Orange
flowers can stir feelings ranging from simply enjoying life to pure, dizzying attraction, warmth, happiness, vivacity, intrigue, desire, enlightenment, health
Romantic message: I desire you or life is simply extraordinary with you
Flower option: Roses, Poppies, Orchids, Birds of Paradise, Ranunculus, Gerbera Daisies, Tulips
Green
surrounding us in nature, typically a background color, awaken feelings of balance and positive energy, happiness, youth, sincerity, fortune, renewal, fertility, faith, neutrality, eternal life, optimism
Romantic message: My life is rich and harmonious with you
Flower option: Hellebores, Roses, Bells of Ireland, Green Cymbidium
Blue
colour of tranquility like a deep blue ocean, trust, infinite possibilities, peace, serenity, freedom, integrity, devotion, hope, infinity, stability
Romantic message: I can be myself with you and I only have eyes for you.
Flower option: Iris, Delphinium, Hydrangea, Larkspur, Forget-me-nots, Freesia
Purple
synonymous with creativity and meditation, nobility, luxury, integrity, enchantment, individuality, fantasy, sophistication, passion.
Romantic message: I admire your uniqueness and have profound feelings for you.
Flower option: Tulips, Hyacinth, Lavender, Snapdragons, Sweet pea, Gladiolas, Lilacs, Orchids
White
flowers are classy, unique and often celebrate a successful beginning, purity, innocence, respect, commitment, reverence, unity, humility, cleanliness
Romantic message: you are perfection. Our relationship is full of hope, promise and I have the deepest respect for you.
Flower option: Tulips, Gardenias, Daisies, Dahlias, Lilies, Cosmos, Magnolias, Calla Lily, Narcissus, Peonies, Roses.