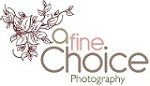 2 wedding photographers = 1 price
06/01/2016
-------------


I love working together with a friend. It just makes life easier. Birgit of www.BirgitMonsPhotography.co.uk and I have teamed up for a great 2 for 1 offer on wedding photography in the South West London area in 2016.

Here is how it works:
You will have two photographers at your wedding: one as the main photographer and the other one as the second photographer. Your guests might not even realise the second photographer as his job is to capture precious moments without people knowing that there are two photographers. So whilst everyone smiles for the camera the second photographer can capture precious, decisive moments without the focus being on him. Additionally the second photographer can help with organising people e.g. for group shoots and can take pictures whilst you are busy with your official wedding shoot. The result are even more beautiful memories in pictures of your very special day.

Please do get in touch with either me or Birgit to discuss your wedding needs and please mention the 2 for 1 offer if you like the idea of a second photographer.