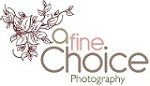 How to take lovely pictures of a newborn baby at home
01/11/2015
-------------
When my kids were babies (at the time I wasn't a photographer yet) I only snapped away and missed out on some proper newborn images. Within about the first 10 days you can put your little ones in any position you'd like them to be. They often fall in this very cute deep sleep where they don't mind getting their pictures taken and sometimes even present you with a sleepy smile. However nowadays I often get a "go away with your camera" or "not the camera again" from my kids so why did I not take my chance? Yes you won't become a professional photographer overnight but if you follow some simple rules you can at least get more than just a snap.
So here are some guidelines I would like to share with you from my experience as a photographer of newborn babies:
Take some time to think about the following (maybe whilst feeding your baby):
o Where in your place do you have nice natural lighting (ideally by a big window, door or in your loft)?
o Do you have a big pillow or bean bag to put your little one on?
o Which blankets do you have which you could put on top of the pillow/ bean bag? Ideally some light colours e.g. white, grey
o Which clothes would you like to have your little one wearing whilst taking the pictures? Any hats or hair bands? Lovely socks?
o Any cuddle toy or other toy you would like in the picture?
o Or an accessory you inherited from a beloved relative? A blanket you've been wrapped up in as a baby?
o Go online and search for newborn photography or check my website
www.afinechoicephotography.co.uk
to get inspired of how to position your newborn and to find out which style you prefer.
• Get your camera out. Test the lighting conditions. If you are able to use your camera on a more manual level set your aperture, shutter speed and ISO and check the image is exposed correctly. Is your battery loaded? Is your SD card ready?
• Now feed your newborn baby as it's easier to photograph them whilst they are in this deep sleep stage.
Get started:
You should now be ready to take some proper images of your baby:
• Place your baby facing the source of natural light (there will be shadows otherwise) and take some pictures.
• Make sure your baby is clean (no milk spots etc.)
• Avoid any clutter in your picture. You can use a bed sheet to hide clutter in your place. The background is really important. Ideally use something plain e.g. a black or white blanket or bed sheet. The background will need to be covered with it completely!
• I personally think it's very cute to put them on the side (you could use a towel which supports their back) and have one hand under the chin. Have the head up higher than the rest of the body
• Be creative and try out different positions.
• If you want to shoot some naked or half naked pictures of your newborn make sure he/she stays warm enough.
• Use props (cuddle toys, hats, favourite outfits, etc.)
• Don't shot up your babies' nose
• Do some close ups e.g. just feet, just fingers, just part of the face
• Never rush it! Take your time. It might take a while till your baby falls in a deep sleep. You might need to comfort / feed in between.
Hopefully you will now have some ideas on how to create your own newborn images. If you want you can edit your images to smooth out redness of skin.
I personally use lightroom to edit images but most computers do have a tool where you can at least cut out and edit a little.
I hope you liked my little guide. Enjoy your little ones. Time passes by way too quickly!
Best wishes
Dani
Some ideas for close ups:
newborn photography Twickenham & baby photography Twickenham
If you'd rather get some decent shots by a professional photographer please do get in touch. Our newborn package is only £ 125 for a shooting which is up to 3 hours. All edited images included. More details here:
Link text here...