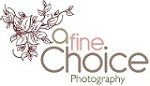 Creative night out in London: London Eye by night Bokeh and zoom twisted Tower Bridge by night
29/01/2016
Doing
wedding photography
,
newborn photography
etc. is nice but going into town and taking some London by night images is a great change and a fantastic opportunity to be creative at the same time.
This time I wanted to challenge myself and create some different images of the London Eye and Tower Bridge London both by night. So here is what I did in simple steps for you to try it out yourself:
Bokeh effect on London Eye
The top picture shows a Bokeh effect on the London Eye. Bokeh is Japanese in origin and refers to blur or a blurry quality, and in photography it is a very recognizable technique. To achieve this you manually un-focus your lense. You can try to create images where one part is Bokeh and the other remains sharp but I made the creative choice of having the complete image un-focused. I think you can still recognise the London Eye and the area around without having a sharp part of the image.
Settings: because it's night photography I have used my tripod and the camera settings were ISO 3200, 1/160 sec. and f 4.2. I triggered with a remote control and there we are :) Just some post processing afterwards (in this case blacks and shadows -25 and white +86)
Zoom burst on London Tower Bridge
A zoom burst, or zoom blur, is a fantastic photographic effect which is simple, fun and easy to achieve. It involves zooming in or out while you take a photo, causing the shot to blur from the centre outwards, as if the scene is "bursting" towards you.
What I've done here is the following: Camera on a tripod with the following settings: ISO , 10 sec and f. 25 Again I triggered with a remote control and zoomed in and out whilst taking images. Lovely light trails can be created and you've got enough time to zoom in or out.
Post processing: contrast +29, Whites + 44, Clarity +25
The same technique is used for this image but this time on the London Eye.
Settings were: ISO 100, 6 sec and f 3.5-5.6
Post processing: Blacks -72, Whites +89, Shadows +33, Contrast + 77, Exposure +2.8
And last but not least here's a classical night photography image of London's Tower Bridge without any creative effects which in my opinion is also nice.
Settings: ISO 100, 30 sec. and f22
nearly no post processing: clarity +25
I hope you enjoyed my little guide for creative London by night photography.