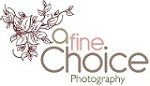 wedding photography followed by newborn photography just a few months later
20/02/2016
-------------
Last year I took some pictures of a lovely couple followed by some newborn pictures of their beautiful baby girl this year. An interesting and challenging transition!
It's a really nice combination getting to know the wedding couple as a wife and husband and taking pictures of their first child and seeing them in their new role as loving parents. So many things change when a baby is born and it sometimes is hard for the couple to transition from lovers to parents. Sleepless nights, 24/7 responsibility and other baby related issues take their toll. Still there is this bound between a parent and the baby which is really lovely to capture when doing a newborn or baby photography shooting. Plus the photographer already knows his clients and the client knows the photographer which is very beneficial too.
Here is a picture of the lovely couple at their wedding:
And here is a picture of their lovely baby girl:
For more information on wedding photography London please see
here
and for more information on newborn photography and baby photography Twickenham see
here
.