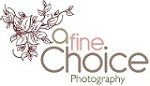 celebrating a granny's 90th birthday with the whole family - what a great cause for a garden birthday party
09/05/2016
-------------


I've been lucky enough to take pictures of a granny's 90th birthday last Saturday in Teddington. We were really happy about the weather as it was a warm, sunny day and the celebrations took place at one of her daughter's beautiful house with a stunning garden.

It all looked naturally great and I didn't have to remove any clutter or get backdrops out. It's all been there so I could get started immediately. Despite no-one really knowing me I felt very welcome from the first moment on. Everyone was very caring to each other and thankful towards me for taking the pictures for them.

I did food photography, event photography, family portrait photography and some interior photography all in about 2 hours and we managed to fit everything in what they wanted to be photographed. It was all very relaxed and some family members came up with some photography ideas - we didn't do the one were the 90 year old granny was supposed to stand on a chair though :)

In the birthday girl's final speech she was saying that this family is such a warm and caring family and this really is what keeps her alive. I was impressed by her fitness and activity and found the evening very inspiring.

All in all taking pictures of everyone having fun has been truly enjoyable and didn't feel like working at all.