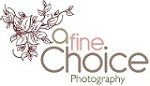 Newborn photography shooting: baby girl outfit ideas and what to avoid
01/07/2016
-------------
So, you've booked your newborn photography shooting and can't decide what outfit to choose for your baby girl? Think about the following:
Do you have a lovely dress with a large bottom hem width? I normally use these for pictures from above that shows the baby in full length with the hem stretched out on the floor. The colour doesn't really matter as I work with different coloured backgrounds.
In case you don't have a lovely dress you might consider buying one for the newborn session as clothes are quite important and sometimes make the picture.
Always choose an outfit that covers the babies nappy as you don't want a nappy in your beautiful images. We also offer to have your baby photographed without any clothes on but would always cover the nappy area with a light shawl.
Have a mixture of colours you like. Don't have too many colours (aim for 1-2 colours only) in one outfit but have different outfits in different colours. For pictures in a basket I like soft colours e.g. yellow
Avoid strong imprints as they don't look very nice in the pictures
Think about matching hairbands or hats. They should fit the baby (try out at home), make sure they are not too tight as the babies will end up with marks on their forehead and please don't have to large items as they really don't look nice in the pictures. This applies on all clothing really.
Is there an outfit someone close to you gave you as the newborn baby gift which you could use? The person will very likely appreciate seeing a professional picture of the baby in the outfit they gave you. So this is a nice gesture and also applies for other gifts you got e.g. a toy or blanket
So yes, there is some planning involved but the time in preparing the right outfits for your newborn photography shooting is worth spending as you are going to look at these pictures for quite a while :) Read more about my newborn photography sessions in the
Newborn
section
.