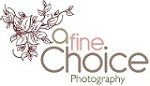 Laura & Neil's wedding at York House in Twickenham and how to avoid staged wedding pictures
02/07/2016
-------------


When Birgit and I (both South West London based wedding photographers who have teamed up to do wedding photography together) met Laura and Neil to discuss their requirements for their wedding at York House in Twickenham Laura was saying that she doesn't really like staged wedding pictures at all. She still agreed to do a few... the rest should be documentary pictures of the whole wedding.

But there are a few ways of still getting some wedding pictures of the wedding couple without putting them under the stress of staging for you as the photographer.

A great way for couples to feel relaxed during their wedding shooting is to send them walking e.g. up and down a bridge or path or you can let them move forward and backwards towards each other so they don't concentrate on being photographed.

This is what I have done with Laura and Neil at their York House wedding in Twickenham. They walked up and down the river, in-between the steps on the bridge, had a wander around York House gardens and didn't have to pose much for me. I also took some pictures of them walking back after our session when they had thought the session was over. They arrived back to see family and friends, a great chance for me to take some more natural, unposed couple pictures.

The blog picture above shows the wedding couple having fun on the York House bridge. I did send them walking in-between the bridge and towards each other. Laura said afterwards that this was one of her favourite pictures as it's very natural and not posed at all.

If you are not keen on smiling for the camera please do let me know when we discuss your wedding photography requirements. There are always ways around!