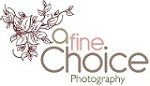 York House Twickenham wedding venue review
16/09/2016
-------------
I had the pleasure of being the wedding photographer for a wedding at York House in Twickenham in July. Actually Birgit of Birgit Mons Photography and I have teamed up to give our clients an even better wedding photography offer as having two photographers at your wedding has many benefits (see blog post).
But coming back to York House I always visit the venue before the actual wedding day. I check the lighting conditions, go through the wedding couple's schedule for the day and plan locations for group and individual shots etc.
When I had my tour at York House in Twickenham I almost got lost as the wedding couple had booked many rooms which were somehow connected, a bit confusing initially but all of them very beautiful rooms.
These are the different rooms:
- Clarendon hall with kitchen area behind which is ideal for the caterer and therefore for the wedding dinner
- garden room leading towards terrace and accommodates 150-200 people
- hyde room
- salon overlooking driveway for ceremony
- terrace room for ceremonies
- terrace parlour
- winter garden
One thing which is really nice is that you can book the rooms according to your number of guests.
Additionally I
LIKED
that...
... you can drive towards the entrance (and don't get wet in your beautiful wedding outfit)
... the group shots are easily done as they have York House gardens straight behind York House and you can use the dip to position many people
... lovely rooms and surrounding (River Thames, York House Gardens with bridges, arches, lawn, flowers, trees, fountain with statues)
... reception and ceremony are in one place
... external caterers are allowed
... they've got a stage where you can place your DJ
What I
didn't like
that much was...
... they required tons of documents from all the external suppliers (risk assessments, etc.) which I now got so I am ready to do some more wedding photography at York House Twickenham
... there is only a small number of allocated parking spaces and it's a bit tricky to park on side roads but you can get there easily by bus
If you are planning on having your wedding at York House in Twickenham please
do get in touch
for any wedding photography requirements. You can also find
more info here
and wedding photographer packages
here
. We are looking forward to meeting you.