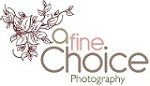 Wedding photography: benefits of having two photographers at your wedding
01/08/2016
-------------
Birgit of Birgit Mons Photography Teddington and I have teamed up and offer a package where you can have two photographers at your wedding (you can still have only one of course).
From our experience this has many benefits especially for bigger weddings. Here are the benefits of having two wedding photographers at your wedding:
When we photograph the morning wedding preparations one of us will be with the bride and one of us will be with the groom. It's really lovely for the couple to see each others photographs after the wedding.
Due to two photographers taking pictures you will have different angles e.g. entrance, confetti which is very beneficial and is not doable with only one photographer. How should one photographer photographing the couple entering from the front and from the back at the same time?
Two wedding photographers will cover every moment which a single photographer might not be able to e.g. people congratulating bride whilst others congratulating groom
The second wedding photographer will photographing guests whilst the first photographer does the official wedding shooting with wedding couple
You will have a helping hand for group shots as the second photographer can help with organising people for group shoots and to run schedule smoothly
The main focus is on the main photographer which gives the second wedding photographer the possibility to work in the back and capture precious, decisive moments as focus is on main photographer
Last but not least you will get a higher amount of total pictures
There are many benefits of having two wedding photographers at your wedding. If you think this is of any interest for your wedding please do get in touch.
OFFER: 2 for 1 offer on all future weddings when booked in 2016. So you will get two wedding photographers but pay for one. We are based in Twickenham and available to discuss anything in person or by phone
do get in touch
. You can also find
more info here
and wedding photographer packages
here
. We are looking forward to meeting you.