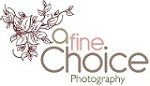 Benefits of having a fall wedding
22/09/2017
-------------
First of all autumn is a time where lots of people settle down after their summer holidays. They catch up with friends and are generally mostly available to attend your wedding. You all might still have your summer tan which will look nicer in your wedding pictures. This brings us to another benefit of autumn. Autumn means golden colours... amazing rich colours... your wedding photographer will have plenty of opportunities to integrate some of these in your pictures. The oranges, browns and rusts mixed with the yellows, creams and golds are simply sublime.
I've chosen this lovely wedding bouquet for the blog article as an example. I love the bouquet being surrounded by autumn leaves in yellow and brown colours (this wedding took place end of September).
But there are other benefits of having a fall wedding too. The temperature will have dropped so you will be prepared accordingly. You might want to wear a long sleeved wedding dress without fear of overheating in the summer sun.
Last but not least you're likely to be in the minority with a wedding in autumn or winter, meaning prices of venues will be significantly lower than their summery counterparts plus your preferred wedding photographer might be available too.
If you are looking for a wedding photographer Twickenham or wedding photographer Surrey please have a look at my
wedding photographer Twickenham website
or give me a call.
Enjoy the golden colours!