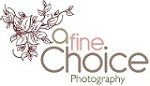 wedding photographer Twickenham and baby photography Twickenham - a personal note
14/10/2016
-------------
... after I became a professional photographer in 2014 I offered all sorts of photography... baby photography, event photography, wedding photography, family portraits, interior photography, corporate photography and so on plus I have a natural interest in travelling the world for some travel photography. So far I've explored London, Barcelona, Rome, Vienna, Venice, HongKong, Athens, Cornwall and a few more cities with my camera and always come back with a couple of favourite pictures which I get printed and framed to look at in my home (sometimes I substitute though due to space).
Initially I've been offering everything and think it's down to my search of finding out which type of photography to specialise in. I believe you can only get better at something when you choose one or two topics and trying to improve those instead of doing everything at the same time. And it's also only fair for the client to have a photographer that knows what she or he is doing instead of someone still finding their path.
I love kids so I did family photography in Bushy Park, Kew Gardens, Richmond Park and at the clients home or my pop up studio at home. However working with kids is always a challenge as some just don't want to be photographed in that moment. It's like playing the lottery. Sometimes you can create beautiful images with a 3 year old, other times you get tears or screaming only. It's often also frustrating for the parents. They start bribing their kids. They are paying for the session and the kids don't cope so some parents get quite stressed. I am a very calm person myself and don't mind the kids being uncooporative at all. To be honest I would rather they played and I take pictures of them whilst they are playing than forcing them to sit still in a family photo. So there is always the possibility of the parents not getting what they want although I have to say 99% of the families I have photographed were very happy about the outcome (or they didn't get in touch to tell me otherwise). I've made the decision that I want happy clients so decided to specialise in wedding and baby photography.
I leave other types of photography to other talented photographers who hopefully know what they are doing. I met some other lovely local photographers which I am always happy to recommend.
For information on "
wedding photographer Twickenham
" and "
baby photography Twickenham
" please see the wedding and newborn sections.
Birgit of
Birgit Mons Photography
(wedding photographer Teddington) and I have teamed up and offer two wedding photographers for the price of one wedding photographer. This way we make sure to capture all your special moments from different angles and not only the bride's preparations will be pictured but the groom's preparation too. Both capture beautiful moments you should't miss out on.