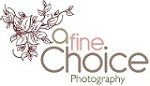 today is supermoon day! sharing my experience as a photographer
14/11/2016
-------------

Here in the UK the moon rise will be around 4.30pm tonight. So make sure you are ready and in position to capture the rising moment. I went to London yesterday for some test shots and around 4.45pm the moon rose in the middle of Tower Bridge (I was positioned on the south side of the river (near London Bridge underground station). The moment the moon rose has been so spectacular and exciting - a very beautiful thing to watch.

It is important to get pictures taken whilst it is still light enough for your surroundings to be seen as once it is dark you technically won't be able to get the lighting right. The moon is very bright so you can't go slow with your shutter speed. I've tried it and the moon appears all washed out.

I had set my metering to spot metering off the moon and got good pictures of the moon itself at 1/320 sec, f8 and ISO 100 with a 300mm lens. I think it is best to set the shutter speed according to your lens so 1/500 sec when using a 500mm lens etc. You can play around with your settings but as mentioned before don't get to slow. I've used a tripod.

What you could try (I haven't tried it though) is HdR or merging two pictures e.g. one of the tower bridge nicely enlightened and one of the moon and combine them in Photoshop.

All the best with your shots and let's have the fingers crossed for acceptable weather!