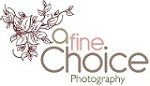 baby photography Twickenham - what to expect from a session
24/11/2016
-------------
The little newborn baby girl arrived with both her mum and her dad for her first newborn photography session.
For me as a newborn photographer it is very important to create a relaxed atmosphere for both the parents as well as for the baby. I've asked the parents to sit down, have a cup of tea or coffee and relax in the dining area which is a bit apart from where I take the newborn pictures. This makes it easier for me as the photographer as I don't feel 'watched' all the time. Not that I mind but I can be more creative when I concentrate on the baby and my camera instead of interacting with the parents. So the mum and dad sat by the table, dad was doing something on his computer and mum closed her eyes and relaxed. I looked at her a couple of times during the newborn photography session and thought what a lovely moment it was.
All this might be interrupted by the baby being unsettled of course. For beautiful curled up images I would like to get the baby into a deep sleep as this makes it easier to but them in cute positions which often make a picture. So, yes, it takes a lot of patience and sometimes a lot of time but the reward is worth it – gorgeous portraits of an amazing newborn baby ...
I've created a gallery of the baby I had photographed last week so all my future clients get an idea on what they get out of their session. I use some props which you can bring or my own (e.g. a basket), always do some portraits, some close ups of hand and feet, some pictures of the baby with the mum or dad (or both), sometimes we include an important gift from a relative or a cuddle toy. The sessions normally take about 2-3 hours as this is often the time the baby needs to settle. So please bring time and patience and anything you would like to do whilst I am taking pictures of your new bundle of joy.
Here is the link for some of the pictures of my most recent newborn photography session.
Link text here...