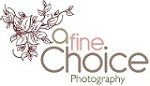 Secret Rivergarden Twickenham - wedding venue recommendation
26/11/2016
-------------
I had often passed the green door when walking from Twickenham to Richmond by the river. But I never knew what was behind that green door until recently when I was asked to to an evening event photo session there.
I entered the garden and it was all lit up with flares to guide you through a beautiful garden towards the event tent. An ideal atmosphere created to start an event.
Then there was this amazing tent which was even more atmospheric. The decoration was very well chosen and you felt like entering a different world. A very authentic style which matched the evening's theme "Moonlight Mezze" with moroccan food.
Everyone was commenting on how beautiful it was.
The location is just a few steps from Orleans House so you could do your legal ceremonies there and continue on to the secret river garden for your wedding celebrations.
The river garden is a very special place where you feel transported back in time, a place where you feel in the depths of the country whilst being only 20 minutes from the centre of London.
The address is
Riverside House
Riverside
Twickenham
TW1 3DJ
and more info can be found here:
https://www.facebook.com/secretrivergarden/
phone 07973 959672
For any wedding photography enquiries please do get in touch with me and find more info
here