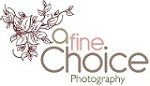 what to wear as a wedding photographer
28/12/2016
----------------

I am a wedding photographer for a couple of years now and only realised over time which outfit wedding photographers normally wear...

... they go in all black as they are suppliers not guests so they can wear black and that's what most wedding photographers do (according to my research).

Normally I never get pictures of myself in action but in December 2016 one of the guests took a picture of me taking a picture of him and lucky enough the bride sent it to me.
So there it is a picture of me in action wearing all black - a black top, a black velvety jumper, black trousers and because it's been a winter wedding I went for black boots, would exchange for black summer shoes in the summer. It gives you the flexibility of moving around - e.g. at this particular winter wedding I was sitting on the cold floor outside Our Lady of Sorrows & Saint Bridget R.C. Church in Isleworth to get some portraits of the wedding couple with the Christmas tree lights in the background and didn't have to worry about getting dusty and dirty (which would show more on light clothing).