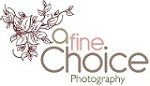 Spring is here... time to pack away my studio equipment and use natural colours as a backdrop
24/03/2017
_ _ _ _ _ _ _ _ _ _

Each season brings changes not only in nature but also within my photography business. I am now packing away my studio equipment which means less to carry around when having a job outside my home and I can use the nature with their beautiful colours as a natural background provider.

It's not that I don't like winter weddings, its just so much you've got to think of... where do you take the couple's pictures when it's dark after the ceremony and before the ceremony might not be not an option (because the groom doesn't want to see the bride in her wedding dress before the ceremony). Where do you take group photos when it's dark? Is the light sufficient enough to take pictures during the wedding reception? All these questions are easier answered when it's light. Light is so important for us wedding photographers. So with spring arriving more light arrives and therefore my job gets a little easier :)

I had one wedding to take pictures of end of December and it's been a beautiful day but a bit stressful for me on my own. The bride arrived a little later (half an hour and the priest said that's standard). Because she arrived later the light was only just about ok to take pictures of her arriving at the church and leaving the car. It was pitch black after the ceremony so I had to dig out some creative ideas. I used some christmas tree lights in the background for some couple's pictures, used some door surrounding lights at the church, took a group photo inside the church with the permission of the priest do reenter the church after everyone had left, I took studio photos of the guests at the wedding reception but only had a short time slot to set up my lights and set down as the space was needed for other activities. So I was torn between taking natural pictures and group photos in my studio set up which can be a challenge when light conditions vary hugely.

The same with family pictures. The studio ones look nice but for families especially with younger kids it's very important to let them run around. It's easy in a park, not so easy with a studio set up. And the colours... beautiful... I went outside the other day and took a few photos in my garden (and created this blog image by the way). Nature really works as a natural background so I am looking forward to doing some family photography sessions in Bushy Park and Richmond Park very soon.

I love spring!