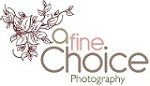 the wedding photographer in front of the camera....
07/07/2017
_ _ _ _ _ _ _ _ _ _
First of all, I think there are people who don't mind getting their pictures taken and then there are those who just hate it. I think, in general, I don't mind getting them taken, so guess in a way I am lucky. Still, when I've been in front of the camera yesterday when my friend Birgit Mons of
Birgit Mons Photography
took some portrait pictures of me, I could feel the pain that some of my wedding and portrait customers must be experiencing.
Quite a few times I felt like "help, please don't come so close with your huge camera and even bigger lens," it felt like the lens would be trying to eat me and I felt like wanting to move back a little to escape the camera monster.
So, I totally get it... it's your wedding day and you want everything to be perfect. There is so much stress and preparation involved; all the guests are with you or waiting for you; and quite possibly the thought of the upcoming speeches are already on your mind. It must be a challenge to let the wedding photographer come close to you. Here is what I can do to help you with this a little:
I can use a zoom lens, so I can keep my distance and won't have to come too close to you.
We can arrange an engagement shooting, so you will already know me a little and we can prepare some positioning for your big day.
Alternatively, you can tell me if you prefer not to have classic staged photos but a few more relaxed ones of you as the wedding couple. We would still reserve some time to take pictures of you but I would send you walking or having a little conversation with each other whilst I am taking the wedding pictures.
For any wedding photography enquiries please do get in touch via my website
a fine choice photography
send me an email
weddingphotography@afinechoice.co.uk
or give me a call on 0044 (0)7904 959 574