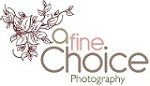 wedding photography at Kew Gardens
08/09/2017
_ _ _ _ _ _

Last week I had the pleasure to capture beautiful moments of Candice & Dan's wedding at Kew Gardens. There is always something happening at each wedding. This time it was...


... the following: I took some indoor pictures at Kew Garden's Cambridge cottage. The organiser was just about to invite the wedding guests for their wedding breakfast. I had a good 10 mins to take some close up pictures of the table decoration, cake and some pictures of the room. Once finished, I stepped outside and resumed taking pictures of the wedding couple and their guests when I heard a very loud "bang" coming from inside the cottage. One of the dinner tables' legs had given in and half the decoration landed on the floor. The organiser who was standing next to the table was splashed with drinking water and broken fragments of the porcelain were laying on the floor. Gosh, was I glad that I hadn't caused this! Imagine me touching the leg of the table making it give away. I really appreciated not being inside when it happened.
The organiser has been really professional and they redecorated everything quite quickly so that everyone could have their wedding breakfast shortly after.