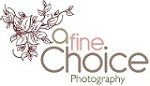 Claire & Ian's wedding at Uxbridge registry office
24/06/2017
_ _ _ _ _ _

This time I had the pleasure of photographing wedding couple Claire & Ian at the registry office in Uxbridge, London.

It's quite a task as a wedding photographer to get your wedding couple to relax. Not this time as Claire and Ian really enjoyed their time alone away from their wedding guests. One could feel the love between them and when asked they would pose exactly the way I wanted without hesitation. They even handed me their wedding rings to take some close up pictures. Something not every wedding couple is comfortable with.

They were both wearing their glasses which Ian left somewhere when we were out and about for the photos. Luckily he found them quite quickly which might not be easy without the glasses on :) As a photographer it's easier to take photos without glasses mainly because of the reflection. However taking the glasses off might sometimes not represent the person as they might normally always wear their glasses and might look completely different without them.
So when meeting my wedding client's four weeks before the wedding I would always ask about their glasses and whether they might be comfortable to wear contact lenses for the day.

Coming back to Claire & Ian they had a wonderful day together. Simple and full of LOVE.