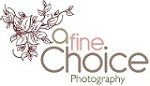 Event photographer Surrey combines passion of taking pictures and hearing more about having a calmer life by doing some decluttering
29/09/2017
_ _ _ _ _ _ _ _ _ _
Helen Sanderson had called me a couple of days before her launch event in London where she was planning on celebrating her newest product - the declutter kit. She said she really liked my style of photography and was keen on booking me for the event.
Initially I didn't realised what exactly she was doing but after I checked her Facebook page and her website I got really excited as I absolutely love what she does. She helps people to have a calmer life by decluttering their homes. This means she can help you declutter your home or you can give it a go yourself when buying her declutter kit. It's easy to follow with clear descriptions on what to do and beautiful illustrations on top.
The event itself was sold out and about 100 people enjoyed an evening of information about how to declutter, Feng Shui and talks by various people who shared their declutter experience.
Despite me concentrating on taking pictures of the products and the party I still managed to take valued information with me and will soon start to declutter my home as I believe it is important to have a clear and calm mind.
If you are interested in Helen's declutter kit please do visit her
page
. I am sure she will be able to help you.