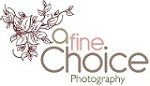 How to find wedding photography opportunities for a Kew Gardens wedding
05/10/2017
_ _ _ _ _ _ _
This summer I had the pleasure of preparing a Kew Gardens wedding as a wedding photographer Kew Gardens. I spent a whole day out walking Kew Gardens and exploring wedding photography opportunities within Kew Gardens. I have to say there are plenty of opportunities and I absolutely loved my workspace for the day! So here we go:
The wedding ceremony will take place at Cambridge Cottage which is situated in the world renowned Royal Botanical Gardens at Kew and is an elegant Surrey wedding venue for a wedding photographer to work at. On your wedding day you won't need to enter via the official Kew Gardens entrances you will rather enter via your own Cambridge Cottage entrance which is situated near Kew Green. The best thing is that you can arrive just outside in your wedding car and your wedding photographer can take photos of your arrival. They even have a reserved car space next to the entrance! Parking near Kew Gardens might be a bit tricky at times so it would be wise to mention to your guests to plan in some extra time when coming by car.
Cambridge Cottage's ceremony takes place in a very light and elegant room. Lots of photo opportunities here and outside in the Duke's gardens which is a secluded and very picturesque space. It is ideal for group wedding photographs and staff permitting you will be guided to the first floor and be able to take pictures from above.
The Duke's garden is another lovely area to for some romantic wedding pictures of the Bride and Groom. However there is also the opportunity to take a buggy tour of some of the most popular parts of Kew Gardens which is weather permitting.
The areas I really enjoyed and were partly chosen by my wedding couple in August were:
- the temple of Aeolus (see blog post image) - the wedding photographer can take pictures showing the temple and the wedding couple or can come closer. The couple I've photographed in here had a little dance inside the temple and we've got really nice close up shots done in here too.
- Kew Garden's Palm House with the pond in front of it and vista behind it
- King William's temple in Kew Gardens
- rock garden (near Princess of Wales Conservatory)
- kitchen garden
The places I have not visited but were recommended by the the staff at Kew Gardens were
- the tackler crossing
- Japanese gateway
One final word about the staff at Kew Gardens. They were all friendly, extremely professional and willing to help make the couples wedding a special one.
If you are planning a Kew Gardens wedding and need a wedding photographer with experience of photographing weddings at Kew Gardens please do
get in touch
with me.