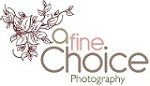 How to create a relaxed wedding group photo at York House in Twickenham
16/10/2017
_ _ _ _ _ _ _

When I met my wedding client for an October wedding at York House in Twickenham she requested the pictures to be as relaxed as possible. So I did some research and came up with this...

First of all I was thinking about how to get a group of dressed up wedding guests in a very relaxed position. I googled a bit but couldn't really find any relaxed wedding photos I liked. So I had to be creative myself. I thought maybe I could sit them down somehow. This would of course only work if it's a dry day and also the underground needs to be clean as you don't want to get the wedding outfit dirty.

Then I thought about the mindset of the wedding guests. Some might not know each other and/or feel awkward getting their pictures taken anyway. So I explained to them that what the bridge had requested would be a very relaxed group photo. I asked them to put themselves in a position where they are very relaxed e.g. leaning on each other, sitting down etc.

Once they had done that (and I didn't rearrange them at all) I said to them to think about the sun, the ocean and the beach.

After I had taken this group wedding photo I've asked them to rearrange and took a second very relaxed wedding group photo. By the time they all were in great spirits and everyone seemed to enjoy getting their picture taken.

York House Gardens in Twickenham has a huge staircase with York House in the back. Luckily the sun was shining on the day which made it easier for the guests to think about the beach and the ocean.

I love the relaxed wedding group photo. It's something I had never done before and a bit different to the usual wedding group photos too.