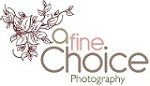 6 most important aspects on how to find your ideal wedding photographer Surrey
20/10/2017
_ _ _ _ _ _ _
First of all I am a very direct and honest person and always feel the need of supporting people. So today I would like to share my experience as an established wedding photographer in Twickenham for when couple's choose their ideal wedding photographer.
In my opinion there are six main aspects that are important:
Experience
- If I were about to start looking for a wedding photographer I would do a research on the venue where you are getting married to see whether there are wedding photographers who have done other weddings at that venue before. I am not saying that you can't choose a wedding photographer who has not worked at that venue before but you will be certain your wedding photographer knows the venue, possibly knows good spots to take couple's pictures and will probably by able to show you the work he's done there before.
Style
- next is the style: there are very many different approaches to your wedding photography style. Some prefer only natural photos, others prefer artistic photos. Some like non posed pictures others love them. Some like pictures that are hugely edited some prefer rather natural photos. Some want every single moment captured (they might want to consider a second wedding photographer) others are ok with the most important moments. Some like it when the photographer helps managing guests and is very present, others prefer the wedding photographer to be as invisible as possible. Try to find out which style your wedding photographer offers and how flexible he/she is. I believe it is YOUR wedding day so I adjust to my wedding client's needs.
Testimonials
- read the wedding photographer's testimonials. It will tell you a lot about the personality of your wedding photographer. My testimonials for example are always full of "passionate, relaxed, natural, friendly, helpful, determined to get it right, easy to work with" and so on. I think it is hugely important that your values are at least similar to your wedding photographer's values. Only then you will relax in front of the camera when your wedding photographer takes your wedding couple's pictures.
Availability
- Of course once you have found a few wedding photographers that you like (at least 2-3) you would need to check availability for your wedding date. Set a date to meet them in person if you can.
Wedding photographer's portfolio
- once you meet them ask them to show you a complete wedding. Everyone can show some best off photos on their websites but please do ask them for a whole wedding so you can be sure you definitely like the style.
Personality
: Finally go with your gut feeling. Only go with that person if you really like her/his approach. It is so very important to not make your choice based on price but listen to what your feeling says. You are going to spend the whole day with that person so make a wise choice.
I hope I could help you with my little guide on how to choose your ideal wedding photographer. If you need any information about my wedding photography packages please see my
pricing section
.
I am looking forward to hearing from you.
Kind wishes
Dani