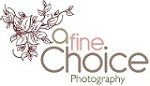 Engagement shooting followed by wedding photography sessions equals maternity session followed by newborn photography session
03/11/2017
_ _ _ _ _ _ _
In my opinion an engagement photography shooting followed by a wedding photography session equals a maternity session followed by newborn photography session. This is why...
... because you know each other quite a bit better than when you haven't had a session together before. Let me explain. I recently did a maternity session with a lovely couple which I had never met before. We met outside in the nature and took plenty of natural photos of the mum and dad to be and spent an hour together without anyone else's attention. A quiet, productive and very relaxed session.
Her expected due date was about 6 weeks after our maternity session so we had set the date for the newborn photography session at my place
about 10 days after her due date. It is recommended to do a newborn session within those 10 days after giving birth as it is easier for the baby to be put into a cute tummy liked curled up position. I had offered to change the newborn photography session accordingly so we stayed in touch.
About 5 weeks later the baby boy was born and we recently had his newborn photography session at my place in Twickenham. We spent about 3 hours together and when they left they both gave me a hug and were very grateful for me taking so many pictures of their little baby boy and of them. They left really happy which made me very happy.
The session itself felt a lot easier as opposed to sessions when you don't know the people involved. Because I knew them I felt more comfortable to ask them to help me throughout the session (for example holding the baby in position and holding the backdrop cloth). I also knew better which poses they like and how to direct them on how to position themselves.
And I got glimpses of their character too. The way the dad was pulling funny faces, an expression I came across when we did the maternity session, I could find exactly that expression again throughout the session with his son.
All I can add is that it is very important for me to engage with my clients before big sessions like weddings and newborn sessions. Everyone will be more relaxed and happy and the pictures will reflect that.
If you are interested in either me as your wedding photographer Surrey (including an engagement photography session) or a newborn session please go to my
pricing section
where you will find all the relevant information. Because of this experience I have just added a maternity - newborn photography package.