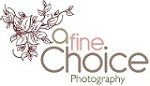 An unconventional wedding at York House in Twickenham in October
24/11/2017
_ _ _ _ _ _ _
I really liked the unconventional wedding photos we took of Jo and Julian at York House in Twickenham this year at the beginning of October.
Jo and Julian had decided to have a small, intimate wedding with only their closest family and friends. York House is very flexible when it comes to wedding guest numbers so this was ideal for my wedding couple.
York House is by the way also the closest wedding venue to my house and feels like a second home as I have done plenty of wedding photography jobs here and know the grounds and York House gardens very well.
October marks the end of a busy wedding season but it was very well chosen by Jo & Julian as they had a really sunny day and only a handful of people hanging around in the park. Many wedding couples don't really like other people watching them getting their wedding pictures taken.
After we did some extremely relaxed group photos (blog post on how to create a relaxed wedding group photo can be found
here
) Jo & Julian sent their wedding guests to their chosen pub where they would join in after our wedding photography session. Within half an hour we managed to take a huge amount of pictures of them having a stroll through the whole park with me trying to stay behind capturing the moments the newlyweds had together.
The combination of the chosen quieter season, the luck with the sunny weather, the small number of wedding guests (I think it was around 18) and the approach of capturing the wedding couple without me constantly directing the wedding couple (apart from the odd kiss request) has created a calm atmosphere which I believe the photos reflect nicely.
If you are looking for a wedding photographer Surrey or maybe even a wedding photographer at York House in Twickenham and you might feel like you need someone that puts you at ease in front of the camera (or you are at ease in front of the camera anyway) please have a look through my portfolio and
get in touch
via if you like a quote to capture your special day.
Enjoy the moment!
Dani
wedding photographer Twickenham at a fine choice photography