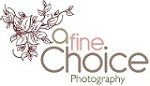 Welcome to a fine choice photography, your wedding photographer Surrey!
I am an established female wedding photographer Twickenham covering Twickenham, Teddington, Richmond upon Thames, Hampton, Kingston, wedding photographer Surrey, Middlesex and the rest of the world on request.
My approach is natural and fresh and due to my calm and positive personality I work well with both adults and children in smaller and bigger groups.
I treat everyone the same way and want to capture the love between two human beings - no matter their orientation. I support same sex wedding couples and always get very excited when a gay wedding couple requests me to be their wedding photographer.
I love covering your special day as your wedding photographer. Additionally especially for bigger weddings I recommend a second wedding photographer and I have teamed up with a local photographer friend. Together we make sure to not miss one moment, you will have different angles and get a lot of help throughout the day e.g. organising group shots with an extra pair of hands makes the whole thing much easier. Please read through my wedding section where all the benefits of having two photographers are listed. Of course if you'd rather have only one wedding photographer that's fine too.
I also love taking pictures of newborn babies especially now as I have full time school kids I enjoy spending a morning with a bundle of joy. Your session will be a very relaxed newborn photography session with lots of breaks in-between. For more information please read through my
newborn
section.
In general I love taking different pictures and having new challenges. I can do and offer family photography, event photography, interior photography and much more but concentrate on wedding and newborn photography. Still for any requests please do get in touch and I'll see if I can schedule you in.
When I am not photographing weddings or your babies I do Yoga, TM meditation and 5Rhythms dance which I absolutely love and they help me with staying grounded and relaxed even throughout challenging times.
If this all sounds good to you please have a look through my recent work. It would be a pleasure to hear from you.
Kind Regards
Daniela,
wedding photographer Twickenham and wedding photographer Surrey / event photographer Twickenham and event photographer Surrey / baby photographer Twickenham and baby photographer Surrey
a fine choice photography is a trading name of a fine choice ltd. (registered as company no. 07412370) Registered Office Address: 18 Hampton Road, TW2 5QB Twickenham, United Kingdom © 2014 a fine choice photography. Photographer covering Richmond, Twickenham, Teddington, London, South West London, St Margarets, Kingston, Hampton, Surrey.