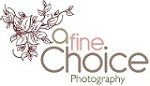 After setting up my online business for reusable and chemical free products in 2010 (
www.afinechoice.co.uk
) I was in need of professional product images for my website which got me into photography. It's been a hobby for years but I only took it seriously since 2012 when I started attending photography classes. Ever since photography has become one of my favourite topics (next to my family and living a healthy lifestyle) and I truly enjoy doing things I am passionate about.
I became a professional photographer in 2014 and have done wedding photography, newborn & family photography, event photography including Christenings and birthday parties, product photography, corporate photography (e.g. portfolio for new businesses, business parties and head shots) and interior design photography in Twickenham and surrounding areas including Surrey, South West London and Middlesex.
I am a very calm, relaxed and patient photographer. Knowing that being photographed is not for everyone I am trying for my clients to be relaxed as well by planning the shooting well in advance and guiding them through the shooting without putting a lot of pressure on them. For me it is important to take the time we need to get the pictures you want. This sometimes means that I have to wait for a newborn baby to be fed or doing breaks with impatient kids playing a game in-between.
I hope you like my natural approach and it would be a pleasure if you would have a browse through my photography portfolio and please do get in touch for any comments, questions or photography bookings.
I specialise in wedding, newborn and interior photography in Twickenham, Teddington, Hampton, Kingston, Richmond upon Thames but I am also interested in family photography, event photography, travel photography and corporate photography and happy to travel too.
Thank you very much I hope you enjoy my website!
Dani
founder of a fine choice ltd and a fine choice photography,
photography Twickenham