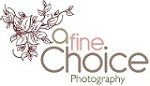 Wedding
If I was your wedding photographer...
What you can expect from me as your wedding photographer Twickenham on your wedding day, before and after
Before your wedding:
Most people who are interested in one of my wedding photography packages get in touch with me via this website, via social media (such as Facebook and Instagram), via email or give me a call. For me this initial contact is all about my availability for your chosen wedding date.
Once this is sorted I want to make sure that my wedding photography style meets your expectations.
I try to keep my wedding photography gallery up to date - you can find it here. Additionally I offer to show you one complete wedding as it is not only important to see my best of pictures of some of my weddings but also see the outcome of photos for a whole wedding day. If I was you I would always ask a potential wedding photographer to show you a complete wedding instead of just looking at the best of pictures.
To make sure my wedding photography style meets you I can either send you the link of a password protected online gallery to view you a whole wedding or we can meet in person and I show you my recent work on my computer.
For me it is very important to either meet you at this point or four weeks before your wedding day. Ideally I will meet you twice as I really want to know what is important for you in regards your wedding pictures.
When we meet I will explain to you how I work and what I need from you to establish a smooth procedure on your wedding day. I am are interested in the style of your wedding, the style of pictures you like, the schedule on your wedding day, the shoots you want to get done and everything else that is important for you in relation to your wedding pictures.
Depending on the package you've booked I will also meet you for an engagement shooting at your preferred location or in a close by park. The engagement shooting is a great opportunity for you to see how you feel in front of the camera and prepares you for the wedding shooting on your wedding day. We normally have the engagement shooting images edited within 10-12 days.
As an idea you could use the engagement images for your invitation cards.
Additionally you can have two photographers at your wedding: me as the main photographer and a second photographer at a small additional cost. Birgit of Birgit Mons Photography and I have teamed up after working together for many years. We've experienced that having a second photographer has many benefits. Whilst everyone smiles for the camera the second photographer can capture precious, decisive moments without the focus being on him. Additionally the second photographer can help with organising people e.g. for group shoots and can take pictures whilst you are busy with your official wedding shots.
On your wedding day:
I will take pictures of you and your guests according to the package you've booked. All packages include an official wedding shooting which lasts about 1 hour. My advice is to use this time away from your guests to concentrate on you as a couple, your love between the two of you, ignore the photographer and enjoy the moment. I personally think the best pictures happen when I am ignored and the couple has a relaxed time together.
After your wedding:
I'll edit all the images taken on your wedding day and have them ready for you within 3 weeks of the wedding day. You will be able to access a private online gallery (password protected) where you can download all images on your computer and also share the link with family and friends.
For package information see
pricing
section
For images see "
gallery
" section.
Thank you for your time.
Dani of a fine choice photography, your wedding photographer Twickenham and wedding photographer Surrey