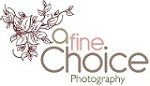 Newborn
YOUR NEWBORN PHOTOGRAPHY SESSION
This is what you can expect from me at your newborn photography session, before and after
First of all it is recommended to get newborn images taken within the first 10 days after birth. The reason why is that they've been in this cosy womb position for 9 months and it is much more comfortable for them to be moulded into the adorable position while they still have the luxury of pure flexibility. This doesn't mean you can't get nice baby pictures after 10 days but they might just look different as they sleep less, have their eyes open more often and are generelly more alert. Also it depends on your babies individual growth speed rather than a widely spread rule.
I personally think around day 5 is great time to do a newborn shooting especially for breastfeeding mums in order to make sure the baby has somewhat of a feeding schedule and has learnt to latch correctly in order to get enough milk.
What happens before the shooting:
I will for sure ask you what you would like to get out of your newborn shooting.
Is there a certain style you really like?
What outfit would you like your newborn to wear for his/her shooting? You might want to pick a few to exchange the outfit during the shooting. Don't forget hats, hairbands and cuddle toys. Please have a look at my blog post about what to wear (for baby girls) and what to avoid
Maybe there is a blanket of a loved relative you would like to include in some of the pictures?
Maybe you've seen some newborn photos you've seen and would like to share with me.
Now think about where you want to get the pictures taken. With newborns I work with natural light so it would be best to do it in a conservatory or a light room with a certain amount of windows. Make sure it's cosy and warm in there.
I need about 3 x 3 m space as I am going to set up the background (mostly white or black) and need space to move around a huge pillow which I am going to bring and where your baby can lay on during the newborn photography session.
During your newborn photography session:
I am very patient and really don't mind waiting for your newborn to be ready. We will take as many breaks as the baby needs. If you can please allow up to three hours for the shooting. We might end up getting all the images you like within an hour but sometimes it just takes longer.
After your newborn photography session:
I'll edit all the images and upload them for you to download straight to your computer via a private password protected online gallery. If you would like any amendments e.g. a photo you like to be turned into black & white or a certain format please do let me know. Once paid and downloaded you can get the images printed or share with relatives as you wish. I am happy to assist you re any printing & framing requirements.
For sample images please go to
gallery / baby photography section
or my
Facebook
page. And for prices please few the
prices
section
Thank you for your time.
Dani of a fine choice photography, your baby photographer Twickenham and baby photographer Surry