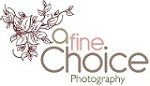 Corporate
If I was your corporate photographer...
"I love helping new business owners (or established ones) with their business presence by taking high quality pictures representing you and your company."

Since 2014 I have helped many business owners with their corporate images. I've done lifestyle photos of people who just started off with their own ideas for example within the wellbeing section e.g. photographing a massage therapist whilst working on a client or taking pictures of a Pilates instructor guiding her clients through a session. It doesn't always need to involve clients. We can also work on a portfolio with just you in the picture e.g. I did a studio session with a yoga teacher who needed images to get back into teaching. I am also experienced in interior design photography where I have worked together with a Teddington based local interior design company. It's nice to have non moving subjects for a change. I can also help with profile pictures to represent you to your customers in a flattering way representing your ethos.

I offer one set corporate package or for bigger projects charge on an hourly basis - please see pricing section.

Photos take place either at your preferred place e.g. workshop, office or in my pop up studio in Twickenham or I can do a combination of lifestyle photos and bring my pop up studio along to your preferred place.